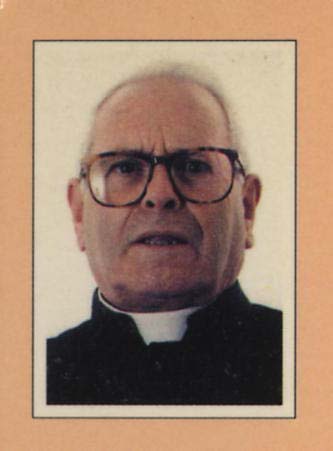 He was born in Valdepeñas de la Sierra on November 30, 1921. He entered the Toledo Minor Seminary in 1934. From 1936 to 1939 he had to suspend his studies because of the Civil War. After this, he continued to study at the Major Seminary, being ordained a priest on June 11, 1949 in the Cathedral of Toledo. He celebrated his first mass in the parish church of Valdepeñas de la Sierra. From his first years in the towns of the Sierra Norte came the great knowledge he had of the area, which years later he would leave reflected in one of his best books: 
Travel through the mountains of Guadalajara.
He was also stationed in numerous towns in the province of Guadalajara: Cogolludo, Alcocer, Jadraque,... From 1978 to 1991 he stayed in Guadalajara first in the co-cathedral and later in the parish of Santiago. He studied History and Archeology in a self-taught way. Among his hobbies he highlighted
the singing
that never left
write books
-has an extensive bibliography on topics related to the history and art of the province of Guadalajara- and
the photograph
, of which he has left endless photos of art, goldsmithing, costumbrismo, etc. from the province of Guadalajara. He died in Guadalajara on November 8, 2006.